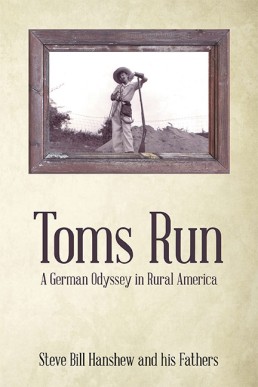 Toms Run
A German Odyssey in Rural America
History is a sequence of events from the past leading us to the present. Family History is where we came from and how we got here. More often than not those two paths converge and become a composite history we live each and every day, interacting with the world around us. This history forms and molds us into what we become and when we're gone, how we will be remembered, however fleeting that may be.
For a Christian how we interact with the world is defined by Christ and should be a defining feature of our personality. Pointedly, we are to be both "salt" and "light". Salt preserves and light displaces darkness. This task has never been more difficult as we are slowly enveloped by a culture that preserves nothing good, extols the bad while seeking to snuff out the light. As believers we more and more find ourselves as Christ warned; hated and reviled, just as He was. At some nearly subliminal level I think many Americans feel this void as more and more of our culture seeks to eradicate God and replace it with secular Humanism. They feel the unnatural movement towards anarchy.
It can be stopped or at least abated, only if we are willing to look at where we were and how we got here. This book attempts to retrace those steps leading to this amoral abyss.